My paper got rejected. Can you rewrite and resubmit it again?
Certainly! At HIGS, We rewrite your paper and also help to resubmit the paper to journals for publication. We understand that receiving a rejection for your paper can be disheartening and we are here to help you overcome this setback with confidence and expertise. Our team of experienced professionals is dedicated to working closely with you to address the reviewer's comments, revise your paper, and improve its chances of acceptance.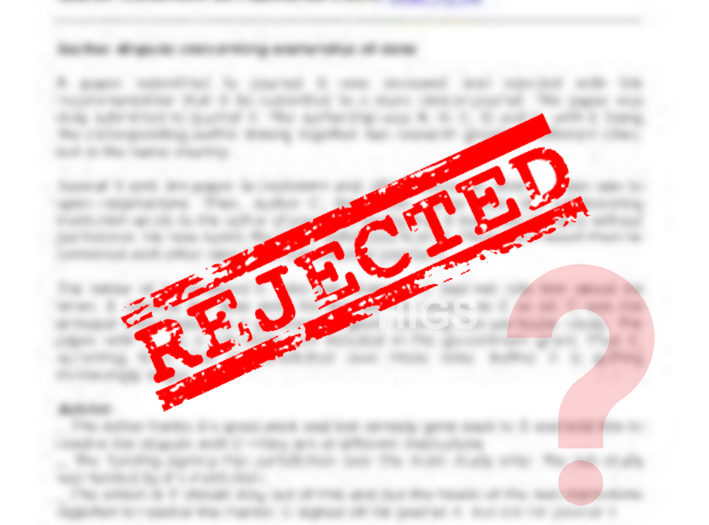 HIGS offer comprehensive services tailored to clients who have experienced paper rejections. With our team of experienced professionals and a dedication to excellence, we are committed to working closely with you to enhance your work and increase its chances of being accepted by reputable journals.
Before moving further, first, you should know for what reasons the papers are rejected by the journals. Here, some of the major reasons for paper rejection are mentioned. By considering these, while preparing for publication, you can avoid the rejection of your papers by journals.
What Are The
Major Reasons

For

Paper Rejection?

There are various factors due to which the papers get rejected by the journals, the most common reasons for rejection are as follows
Lack of novelty or originality in writing
Limitations or flaws in the research methodology
Inadequate sample size or data collection methods
Research objectives that are unclear or weak
Failure to conduct a sufficient literature review
Results are not adequately analyzed or interpreted
Lack of clarity or coherence in writing
Journal guidelines or formatting requirements not followed
The implications are not adequately discussed
Plagiarism, data fabrication and other ethical issues
The theoretical or conceptual framework is insufficient
Insufficient relevance or significance to the field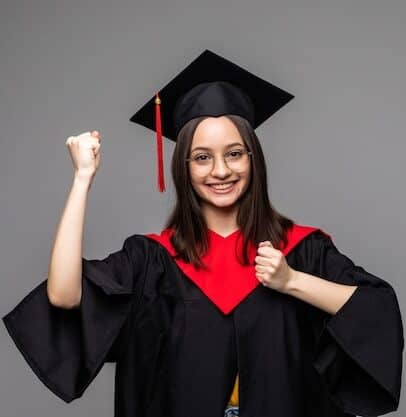 Hire HIGS and experience
massive success

in your Research Paper Writing, Editing, Proofreading, and Plagiarism check.

CUSTOMIZED WORK - We always give you customized research work based on your requirements.

FREE BENEFITS - You can get surprising offers, discounts, free discussion sessions, free revisions, free Turnitin reports, and more.

AFFORDABILITY - We are so affordable when compared with our competitors.We provide frequent offers & discounts for our clients.
How We Help You In The
Rewriting

And

Resubmission

Process?
Thorough Review and Analysis
Our experts conduct a thorough review and analysis of your rejected paper. We analyze the reasons for rejection, evaluate the reviewer's feedback, and identify areas that need improvement. We create a customized plan to rewrite and improve your paper.
Collaborative Approach
We Incorporate your insights and expertise throughout the rewriting process. The input you provide assists us in addressing the reviewers' concerns, refining content, and strengthening the overall manuscript. In collaboration, we work to make your paper publishable.
Comprehensive Content Revision
In our revision process, we ensure that your paper's content is thoroughly reviewed. By revising the methodology, data analysis, and results sections, we strengthen your research rigour and validity. Our team makes sure that your paper is well-analyzed and comprehensive.
Language Refinement and Clarity Enhancement
Our editors enhance language clarity and refine the structure for improved coherence in your writing. By enhancing the organization of sections, paragraphs and sentences, we ensure a smooth and engaging flow that effectively conveys your research.
Proofreading and Formatting
Our professional proofreaders carefully proofread and format your paper before resubmission by eliminating grammatical errors, spelling mistakes, and typos with meticulous attention to detail. we ensure that citations and references align with the journal formatting guidelines.
Resubmission Support and Guidance
We offer full support and assistance throughout the resubmission process. Our experts assist in crafting a persuasive cover letter, addressing concerns and highlighting improvements. We publish your papers in suitable journals, maximizing your chances of publication.
Continuous Iteration and Support
At HIGS, we know that the path from rejection to publication often requires multiple iterations. We are committed to providing continuous support, feedback and guidance. Our team is readily available to address your inquiries and offer clarifications during the resubmission journey.
Persistence until Publication
Our ultimate goal is to help you achieve publication success. We are committed to working with you tirelessly, rewriting and resubmitting your paper. Our dedicated team will not rest until your paper is published in a reputable journal, transforming rejection into victory.
How Does It Work?
STEP 1

Contact us and place your order and tell us your requirements

1

STEP 2

Share the Document that was rejected or wants to be rewritten

2

STEP 3

Initially, we check the quality of your document and analyse the areas that need improvement

3

STEP 4

We start to rewrite the paper with a detailed analysis research of the topic

4

STEP 5

We check for plagiarism & ensure that the paper is well-written to improve the quality

5

STEP 6

Editing and Proofreading will be done by its domain experts

6

STEP 7

Our quality assessment team reviews the paper and ensures that high-quality standards

7

STEP 8

We move to the publication process and provide you with the login id and password

8

STEP 9

If any reviews are suggested by the journal, we do corrections significantly

9

STEP 10

By logging in or contacting us, you can know your paper's status in the journal, until published.

10
What Are The Benefits You Earn From Our Service?
Expert Rewriting
Plagiarism Free Content
Unlimited Free Revisions
Free Technical Discussion
High-Quality Unique Documents
Quality Check & Control
Promised On-Time Delivery
Cost-Effective Pricing
What Are The
Strategies Of Higs

For Publishing Papers And Providing Revisions?
Comprehensive Support for Publishing
HIGS offers comprehensive assistance in navigating the publishing process.
We guide authors from manuscript preparation to journal selection and submission.
Effective Revision Services
Our expert team provides meticulous revisions to enhance the quality of your paper.
We address feedback, strengthen arguments, and improve the overall clarity of your work.
Tailored Strategies for Acceptance
HIGS develops customized strategies to increase the chances of acceptance.
We analyze reviewer comments and implement revisions to address specific concerns.
Rigorous Quality Assurance
Our team thoroughly reviews manuscripts to maintain high standards of research and writing.
We conduct meticulous checks for accuracy, integrity, and adherence to journal guidelines.
Collaborative Approach for Success
HIGS offers comprehensive assistance in navigating the publishing process.
We guide authors from manuscript preparation to journal selection and submission.
Comprehensive Support for Publishing
We collaborate with authors, offering valuable insights and suggestions.
Our team fosters a collaborative approach to ensure a successful publication journey.
Continuous Support and Guidance
HIGS provides ongoing support throughout the publishing process.
We offer guidance, answer queries, and assist authors until their papers are successfully published.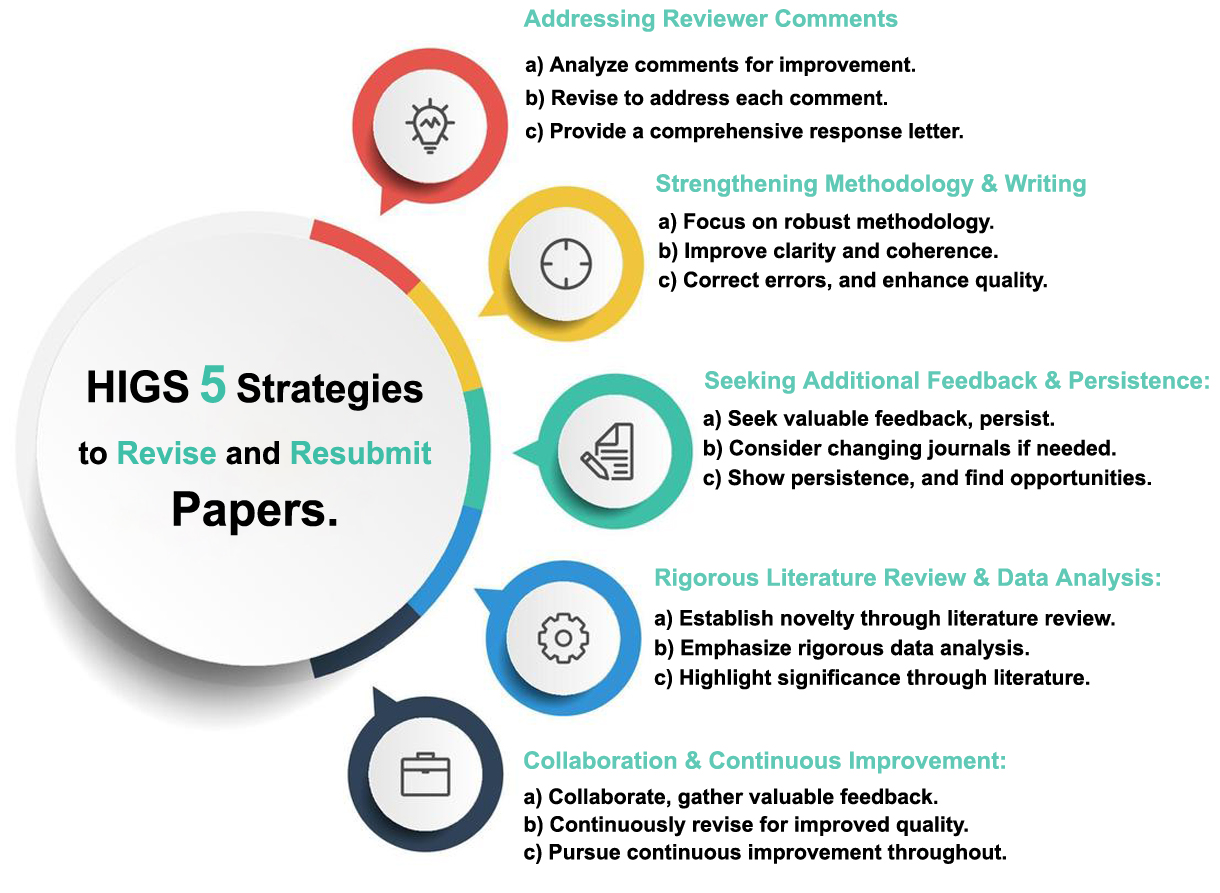 What Is The Purpose Of Revision And Why Is It Important?
Revision is crucial as it helps writers refine their work, improve its quality, and enhance its impact on readers. The purpose of revision is to improve the quality and effectiveness of a written work. It involves reviewing, refining, and making necessary changes to the content, structure, and language of the piece. It is an iterative process that allows for continuous improvement, resulting in a more polished, coherent, and effective piece of writing. Revision is essential because it helps to,
Enhance Clarity and Coherence
Improve Structure and Organization
Strengthen Arguments and Evidence
Refine Language and Style
Address Feedback and Critiques
Achieve Desired Impact
If you have any questions or queries, please feel free to contact us via email at
phdguidance@higssoftware.com

or chat/call us at

+91 63 82 81 45 63.

You can also visit our Contact Us" page at to learn more about our services and pricing.