Importance of Abstract
Readers can better understand the subject of your article and whether the content is pertinent to their studies with the aid of an engaging and well-written abstract. Additionally important for indexing in online databases is an abstract.

The definition of an abstract, types of abstractions, and writing an abstract are all covered in this article. To assist you in creating your own abstract, we also provide an example.
What are all the
sections

of the abstract?
Abstracts generally contain
"4"

main elements:
1. Purpose :

The value and goal of your research should be clearly stated. This also offers a description of the issue or problem.

2. Methodology :

List the research techniques you utilized to find the answer to your inquiry.

3. Results :

Describe the key findings of the investigation.

4. Conclusion :

What conclusions can be drawn from your study?

"Abstracts are helpful because they enable readers to decide quickly if an article is what they're looking for or piques their interest. Abstracts may also be used for indexing in online databases"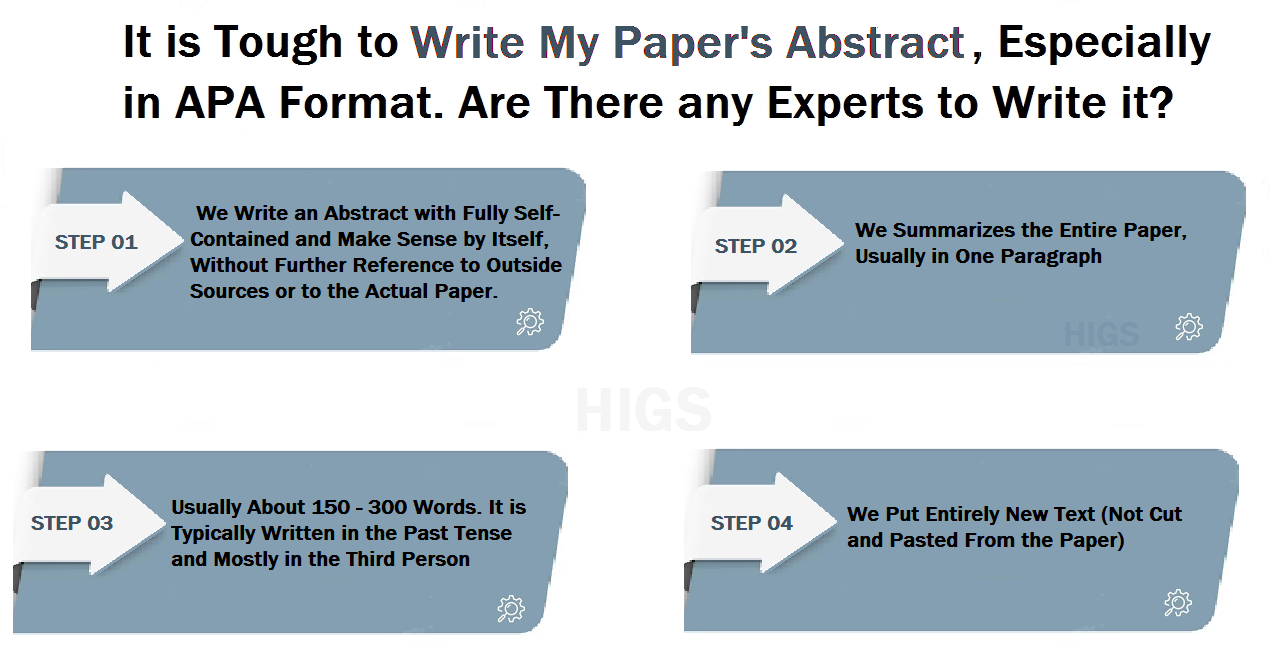 What are all the APA format rules we follow?
Your work should typically be divided into four primary sections: the title page, abstract, body, and references list.
chat_paste_go

Title page:

The title, author name, and institution affiliation should all appear on your title page. The course name, number, teacher, and paper due date should then be shown on the page. The goal of your title page is to swiftly inform the reader about the topic and author of your work.
chat_paste_go

Abstract:

An abstract comes right after your title page and provides a quick synopsis of the entire essay. Your abstract should follow APA format and be no longer than 100 to 200 words, though this can change depending on the particular publication or instructor's requirements.
chat_paste_go

Main body:

For a piece like an essay, the essay itself will be the main body of your writing. If you are writing a lab report, additional parts will be added to your main body. The introduction, technique, results, and discussion sections are the four key sections of a lab report.
chat_paste_go

References:

You should include a list of all the sources you consulted in your paper's reference section. Any information you used in your article that was cited elsewhere must be appropriately cited here.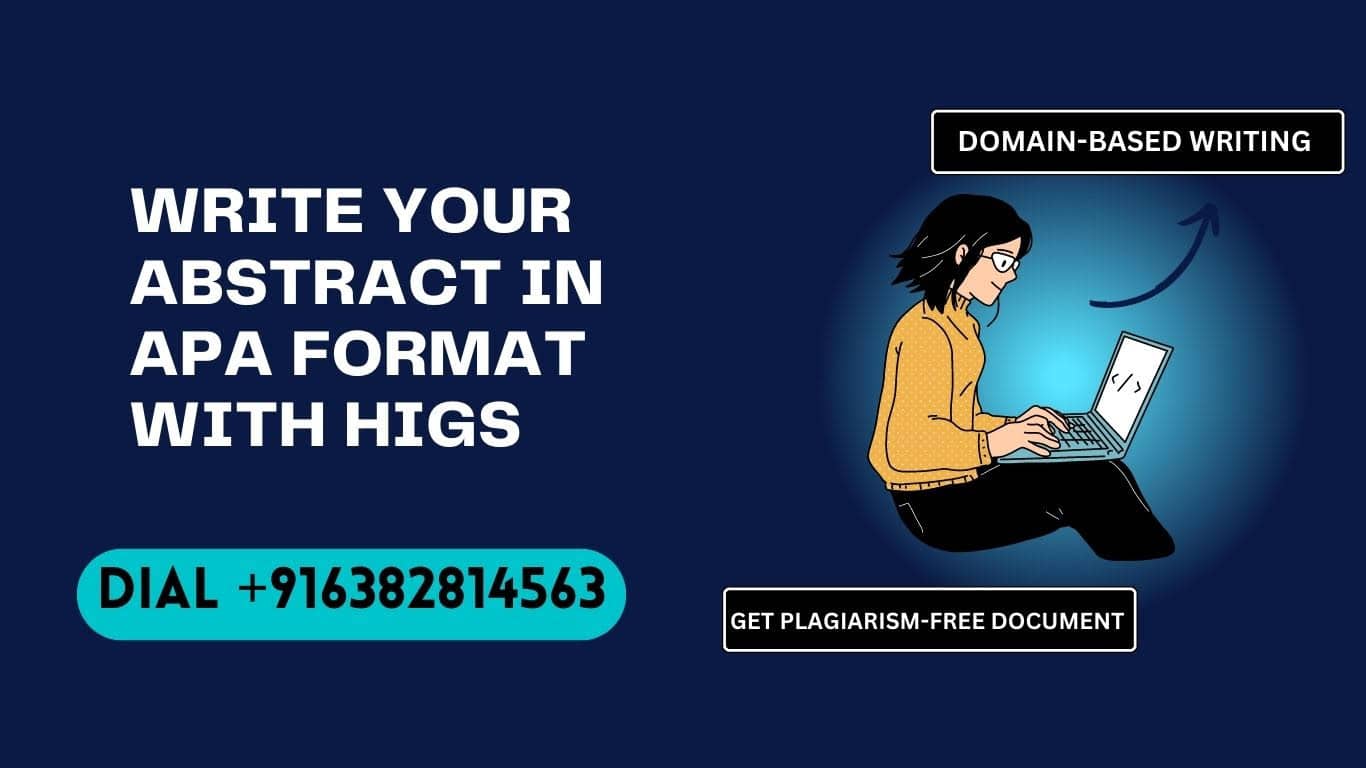 An APA abstract is an in-depth synopsis of your study in which you briefly discuss the research challenge, hypotheses, approaches, findings, and implications. It is usually no more than 250 words long and is published on a separate page immediately following the title page.
An abstract is typically required for professional articles that are submitted for publication. Unless specifically taught otherwise, student papers normally do not require an abstract.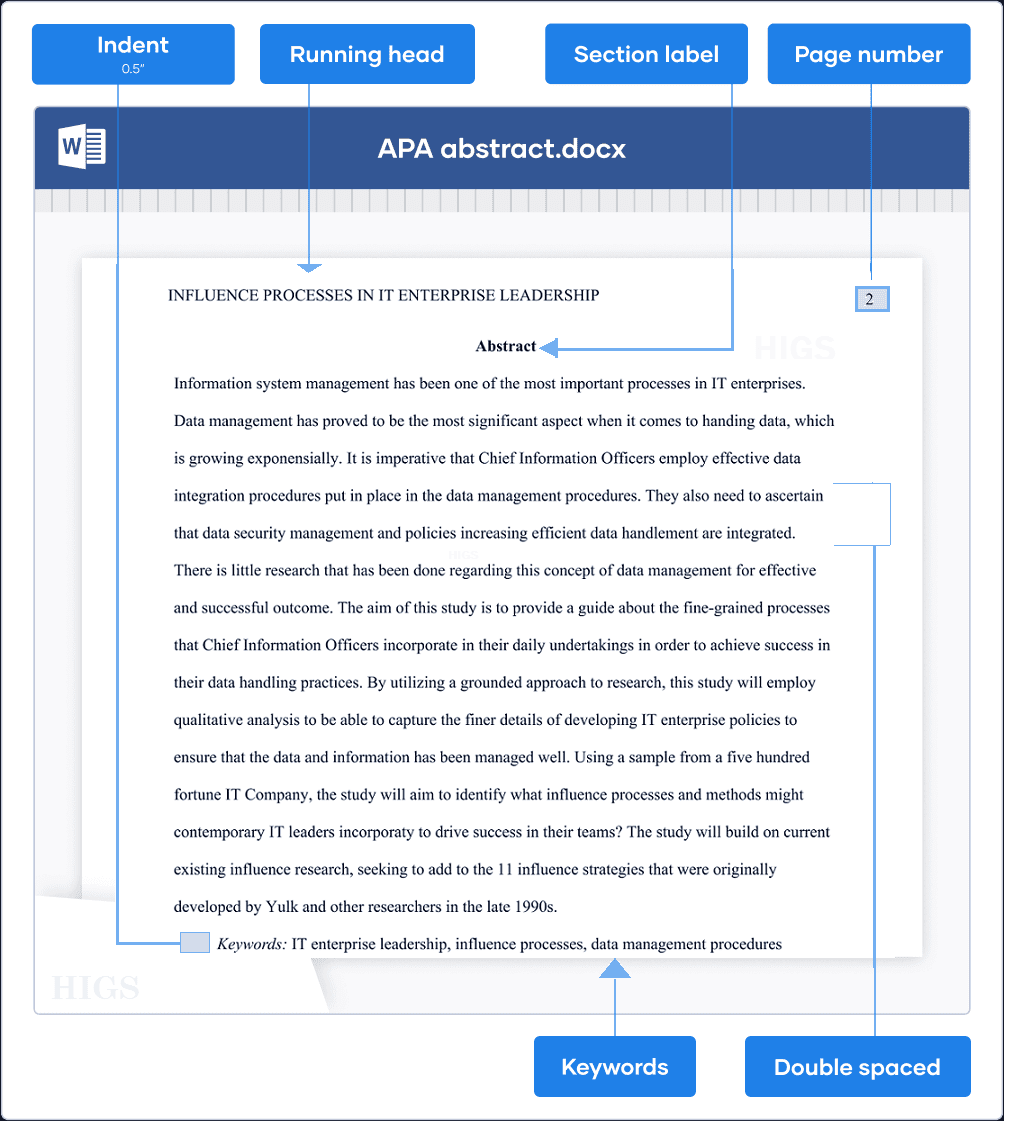 Formatting
Instructions:
To structure your abstract using APA Style, adhere to these five steps:
Add the page number and a running head (for a professional document; not necessary for a student's work).
Page margins should be set to 1 inch (2.54 cm).
Centre and boldly type "Abstract" at the top of the page.
On the following line, type your abstract's content.
1. The first line should not be indented.
2. Space the text out twice.
3. Use Times New Roman (12 pt) or any legible font.
4. Specify no more than 250 words.
Put 3-5 keywords in brackets after the text.
a. The first line with a 0.5-inch indent.
b. Add the italicized phrase "Keywords:" to the label.
c. Use lowercase letters when writing keywords.
d. Use commas to separate the terms.
e. After the keywords, omit the period.
*

The abstract is a standalone paragraph of text that describes the topic of your research for the reader. The abstract should ideally be written after the body of your article has been completed.
The questions that follow could aid in organizing your abstract. Consider providing one to three sentences for each response.
What's the issue? Give a brief description of the goal, research questions, and/or hypotheses.
What was accomplished? Describe your research techniques.
What did you learn? Describe the main findings and conclusions in brief.
What do the results imply? Summarise the debate and suggestions.
Which keyword to use?
If your article is published in a database, you can add a few keywords at the end of the abstract that will be utilized for indexing. A keyword list will make it easier for other researchers to find your work.
It's crucial to select pertinent keyword phrases. Look for terms that relate to your subject, approach, or target audience. The APA advises using three to five keywords.
How long should an APA abstract be?
A typical APA abstract is between 150 and 250 words. Never, however, go above the word limit; instead, always review the criteria for your intended journal.
The abstract should follow the title page (page 2) in an APA-style work and should be on a separate page.
Can you cite sources in the abstract?
Don't reference any sources in your abstract. This is due to two factors
draw
Your own research should be highlighted in the abstract rather than the work of others.
draw
The abstract should be comprehensive and entirely comprehensible without the need for outside references.
The abstract SHOULD NOT contain,
The abstract should concentrate on your research and findings rather than the broad issue background.
Undefined jargon, abbreviations, and acronyms
Abstracts typically do not include citations
The abstract part should be as simple as possible.
There must not be any incomplete sentences. All must be in a coherent simple sentence.
Should not include any excessive details about the research topics.
The abstract part must summarize only the key points of your research.
All the dtails including illustrations, tables, figure, and references must be included in the main body of the research paper and not in abstract.
What are the 4 c's of Abstract Writing?
You can use the 4 C's of abstract writing as a guide to help you write an organised and useful abstract. As follows:
edit_note

Concision

An abstract should succinctly summarise the main ideas from your research. Maintain the word count (which for an APA abstract is normally between 150 and 250 words) and omit superfluous material.
edit_note

Clarity

Your abstract ought to be simple to read. Steer clear of jargon and long sentences. The aim, procedures, findings, and conclusions of your investigation must be explained in detail.
edit_note

Completeness

Despite its condensed length, the abstract should give a thorough description of your research, including its goals, methodologies, major conclusions, and your interpretation of the findings.
edit_note

Cohesion

The abstract should retain a continuous narrative about your study as it moves logically from one idea to the next. It's a concise account of your research from beginning to end, not just a collection of random components.
GET
INSTANT HELP

FOR WRITING AN ABSTRACT IN APA FORMAT. REACH OUR EXPERTS NOW & CHECK THE PRICE
GENERAL FORMATING RULES FOR AN ABSTRACT:
After the title page, (i.e., page 2), abstracts should be placed.
Place the second label "Abstract" below the first one, in bold title case, in the centre of the page.
Typically, abstracts are limited to no more than 250 words.
Abstracts can be written in a structured or paragraphed structure.
Without any punctuation, both are written as a single paragraph.
If requested, place the keywords one line below the abstract.